DebtBusters has been named the Best National Debt Counsellor for the eighth time at the 2023 Debt Review Awards – a record number in the industry.
This is the 10th year the awards have been staged. Debtfree Magazine hosts the annual event, which recognises excellence in the debt counselling industry. DebtBusters won the best debt counsellor award in the National + category, which is for debt counsellors with over 10 000 clients.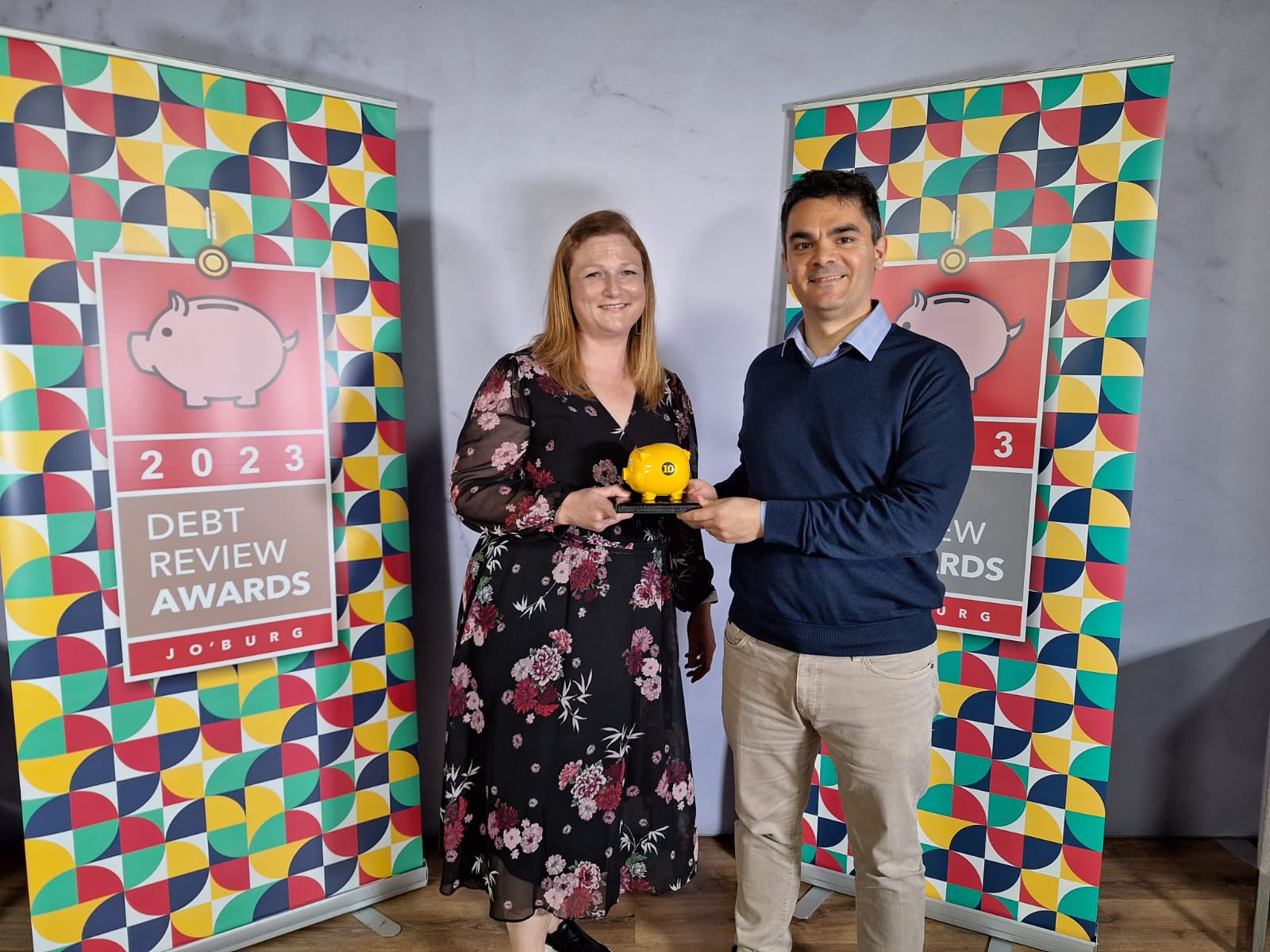 Accepting the award, Benay Sager, executive head of DebtBusters thanked the clients who chose DebtBusters as their partner on the road to financial wellbeing, and he also recognised the staff members who diligently support these clients.
Need debt counselling or consolidation?
Explore DebtBusters' solutions for reducing your interest rates and unlocking cash.
Find out more
"The need for debt counselling has never been as critical in South Africa. As an industry, now more than ever, we need to deliver an effective, efficient and empathetic service. The awards set the standards and values required to do so and evaluate the entire sector against those.
"We are grateful for this recognition by our peers. It confirms we're worthy of the trust consumers put in us day in and out to put them in a better financial position."
The Debt Review Awards are an industry wide programme open to any participant registered with the National Credit Regulator. Payment distributions agencies, more than 2 500 debt counsellors and over 5 000 registered credit providers participate and share their feedback on the performance of their peers through and online peer-review system.