Debt, these days, is a normal part of life. At times, it helps you achieve massive goals, like buying a house or a car.
However, your debt should not be overwhelming you. It shouldn't be taking away from the quality of your life, limiting you from making your weekly purchases, making you feel like you are drowning.
If you feel like your debt is taking over your life – it may be time to consider a solution like consulting a professional debt management expert or debt counselling firm. It's not easy overcoming debt all on your own.
Before you start the process, though, you will need to do some research into debt counsellors. This is highly recommended, because there could be malicious actors waiting to prey on your situation.
Why Debt Counselling?
Let's touch on the definition of Debt Counselling – so that you have a full understanding.
The National Credit Act of 2007 formally introduced the process of debt counselling, which is a solution to debt that is very carefully handled. When someone is feeling debt-stressed and is found to be over-indebted, a debt counsellor helps them through the process of debt review. Through debt review, you'll be able to get back in charge of your finances and make your monthly debt payments.
There are many benefits to this process. For example:
You only make one payment per month for all your debts.

You have more free-to-use cash per month.

You get reduced fees and interest rates.

You will not be harassed by creditors asking for their money.

You can rest assured that your assets are protected and will not be repossessed.

You learn new things about finances and how to manage your money.

You have a helping hand through the entire process.
You must remember that if you are not working with a reputable, trustworthy debt counsellor, you may not have access to any or all these benefits. That's another reason you need to ensure you do research before choosing somebody to assist you.
The Importance of the Right Debt Counsellor
Before you get into it, you should make sure you know what a debt counsellor is, what they should do, and how they help you.
Your debt counsellor should be a middleman between you and your creditors. They should be recognised as formally accredited debt experts, who can help you rebuild your financial life through legal assistance, budgetary restructuring, and negotiating your credit repayments on your behalf.
Many people get scammed by dodgy debt counsellors who look out for their own interests only. In the process, people lose their hard-earned money and remain in debt. But you can avoid this situation by asking these questions when choosing your debt counsellor.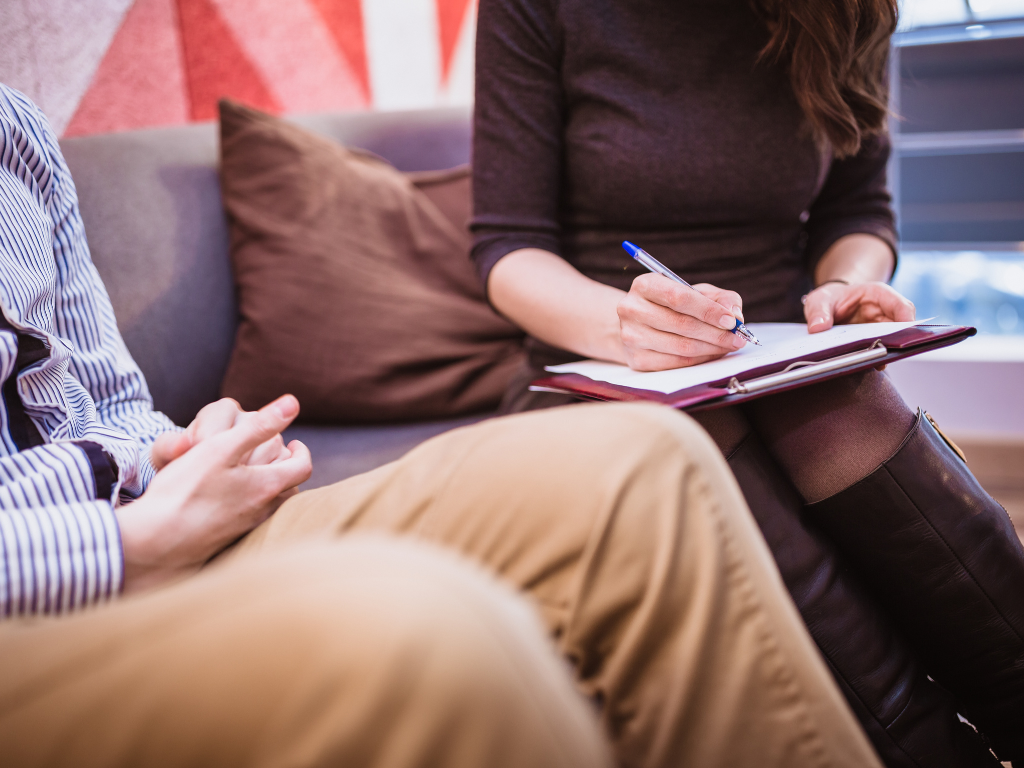 Here are some of the most important questions to ask your debt counsellor to ensure you find the right one:
1. Is the Debt Counsellor Registered?
According to the National Creditors Act, debt counsellors must be registered with the National Credit Regulator (NCR). If you want to find out if your debt counsellor is registered, visit the NCR website or call 0860 627 627. Each debt counsellor is supposed to have a registration number.
DebtBusters registration
DebtBusters is part of Intelligent Debt Management (IDM Group), founded in April 2004. So, we have over 20 years of experience under our belts.
We are registered with the NCR, with the registration number: NCRDC2484.
2. Is the Debt Counsellor Reputable?
When choosing a debt counsellor, make sure you opt for a reputable one. Visit the company's website, see what they offer, and what their values are.
Need debt counselling or consolidation?
Explore DebtBusters' solutions for reducing your interest rates and unlocking cash.
Find out more
Call and ask questions about the company's experience and how long it has been in the industry. You can also check with NCR if the debt counsellor is trustworthy.
What is DebtBusters reputation like?
DebtBusters has helped more than 150 000 South Africans with their debt. With more than 500 qualified consultants, we have capacity and skills to help so many more.
We have been named the Top National Debt Counsellor several times, at the Debt Review awards.
Many of our clients give us great reviews after they have joined the Debt Counselling process, or have received their clearance certificate. One such client - Xoliswa from Gauteng - had this to say:
"My wife and I cannot thank you enough for what you have done for us. I was mainly to be blamed for the debt we found ourselves in. I opened up a business, took loans for the capital and when things didn't work out we were in deep trouble. We were depressed and emotionally drained. DebtBusters brought peace into our lives and probably saved our marriage in the process. I will never forget what you have done for me and my family!"
Take a look at what some of more of our recent clients had to say about us:
3. What Services are the Debt Counsellors Going to Offer you
Debt Counsellors will offer you a range of services, from debt counselling and consolidation to credit monitoring. What they should not be doing, however, is offering you more credit.
Within their services are additional services. For example, within the debt counselling process the debt counsellor will:
Assess your financial standing and credit report to create a new budget for you to work with.
Determine whether any provider has lended you money recklessly or whether you have overpaid on any loans.
Negotiate with your creditors on your behalf to get you better, more affordable repayment terms by lowering interest rates, reducing fees, and extending payment periods.
Ensure that your assets are legally protected so that they cannot be repossessed .
Consolidate all your repayments into one single payment .
If you have a lump sum of cash to sort your debts, you could also be offered a debt settlement option.
How Does DebtBusters Work with You
When you fill in a call-back form, one of our financial assessors will get in contact with you within minutes. They will perform an assessment on your credit profile and will then transfer you to a financial consultant.
Our consultant will chat through your budget with you, and will consult with credit providers. From there, our negotiators will get you the best deals they can and our legal team will ensure your assets are protected.
This process takes about two months, in which you will be given a break on debt payments to pay your debt counselling fees.
By the end of this process you will be considered formally under debt counselling.
4. Are the Fees in line with the NCR Fees?
Debt counsellors aren't allowed to charge more than the fees that are prescribed by the NCR. When you talk to your debt counsellor, all fees must be transparent. You must be told what you're going to pay and when.
The fees should include an application fee, restructuring fee, administration fee, reckless lending fee, after care fee, and transactions distribution payment fee. Before you apply for debt counselling, familiarise yourself with these fees, and if they don't align with the NCR's, maybe it's time to look for another debt counsellor.
What are the Fees that DebtBusters charges
Your 1st and 2nd payments are usually used to settle the Restructure, Application, administration, and Reckless Lending fees. These are all as per the NCR guidelines. The payments also cover the Sundry fee. Your creditors are aware of this and agree to it.
From the 3rd month onwards, you will pay a debt rehabilitation payment which encompasses your creditor repayments, aftercare fees, and payment distribution agency fees.
5. Is the Debt Counsellor using an NCR-approved Distribution Agency?
Debt counsellors are required to use a distribution agency to pay your creditors on your behalf. Make sure the agency is reputable and trustworthy.
You can chat to your debt counsellor about it. The NCR can also assist you in this matter.
DebtBusters uses Hyphen PDA, who specialises in collecting funds from Consumers under Debt Review and distributing those funds to Credit Provider obligations of the Consumer. Hyphen PDA is listed as a Public Recipient, for your ease of banking. You can easily select it, by typing in Hyphen PDA on your Banking App or your Online Digital Banking platform, filling in your amount and adding your Consumer Identity Number as your Reference!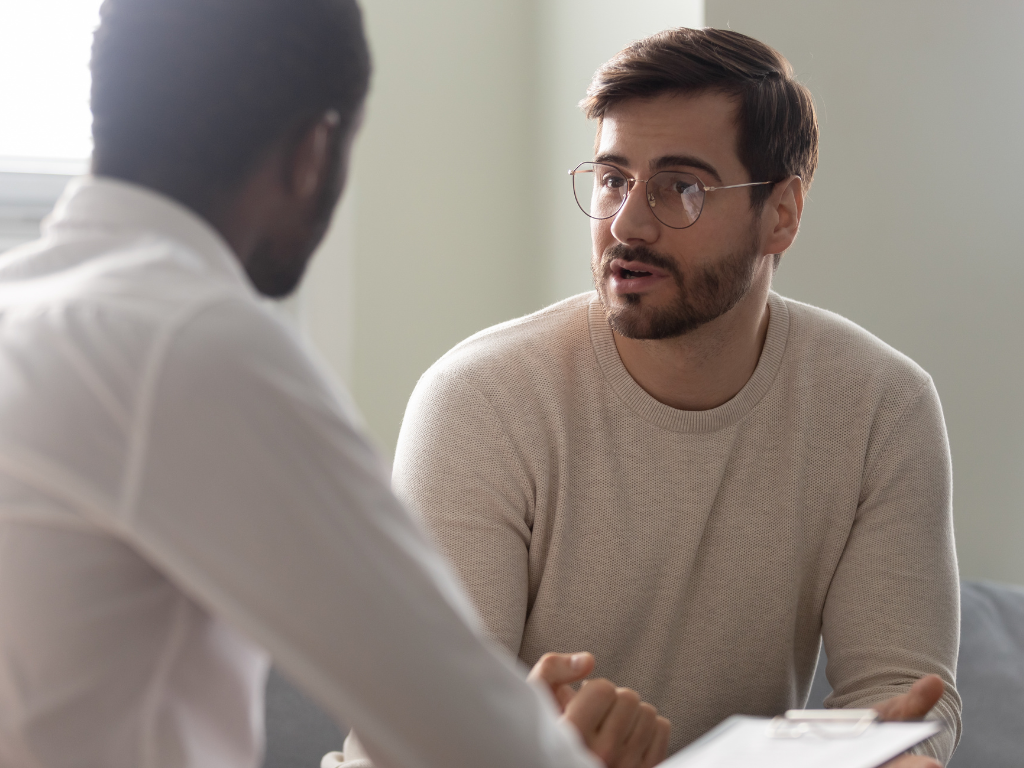 6. Was the Debt Counselling Process Explained Thoroughly?
A trustworthy debt counsellor must give you an in-depth explanation of the debt counselling process. You should receive regular updates and leave your debt counsellor's office with valuable information.
Let's get you sorted!
DebtBusters is the biggest debt counselling company in South Africa. We've helped more than 150,000 clients lift their debt burden. Don't hesitate to give us a call on 086 999 0606 or email us at i[email protected].